Zwitsal products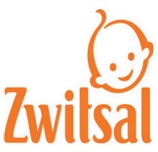 Zwitsal products
Order Zwitsal Baby cream online!
Zwitsal Baby cream and over 100 other Zwitsal baby products!
You will recognize the lovely scent of Zwitsal baby products any day. For almost 100 years Zwitsal has been selling mild, hypoallergenic and pH-neutral care products. For that, Zwitzal cooperates with its medical advisory body till now very successfully.
Mr. Jansen, the founder of Zwitsal, founds the brand after his internship at a Swiss pharmacy, which produced a special Swiss balm. He got the recipe and decided to sell Zwitzal on the Dutch market. His own daughter Mieke features on every Switsal product.
Would you like to use these Zwitsal baby products, such as Zwitsal Baby cream and Zwitsal Baby oil, for your own children? Order them directly! We will make sure that you receive your Switsal products as soon as possible, wherever you live around the globe!
If you have any other questions regarding our famous Zwitsal scent? Please do not hesitate to contact our customer service for more information!